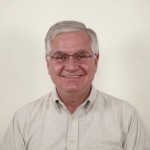 Frank Peiler
Publisher
Frank Peiler joined Collectible Automobile®'s parent company in 1972 as the young firm's first art director and only its eighth employee. Though responsible for the look of books and magazines on topics as varied as guns, golf, bicycles, and bridal fashions, Frank brought with him the special knowledge and experience of a lifelong car enthusiast, which quickly benefited the company's Consumer Guide® automotive titles. Within a few years, he was named a vice president of the growing company and headed a much-expanded art department. After spearheading the company's successful move into the "classic car" realm, Frank was named publisher of a separate automotive division formed in 1979. Five years later, he conceived Collectible Automobile® magazine as the kind of old-car periodical he himself wanted to read. Popular from the first, CA marked its 30th anniversary in 2014 as the recognized leader in its field and the winner of numerous awards. In recent years, Frank has lent his executive and creative talents to Consumer Guide®'s online operations. He is a member of the Society of Automotive Historians.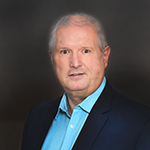 John Biel
Editor-in-Chief
John Biel was named Collectible Automobile®'s third editor on June 12, 1995. He began his automotive journalism career on February 21, 1994, when he was hired by CA's parent company to be price editor for its Consumer Guide® new-vehicle buying guides. Several months later John also became part of the Collectible Automobile® staff as an assistant editor—itself something of a dream come true for someone who had been a passionate fan of CA practically from its start. Aside from his duties with the magazine, John remains a part of the Consumer Guide® Automotive new-car test program and contributes to CG's Daily Drive blog. Blog entries that he wrote won International Automotive Media Competition medals in 2015 and 2016. He has also contributed to many Consumer Guide® books. John is a member of the Midwest Automotive Media Association, a judge for the Automotive Heritage Journalism Awards, and has been a judge at the EyesOn Design car show in the Detroit area. He formerly served as a juror for the North American Concept Vehicle of the Year award. Following graduation from Ball State University, he was a newspaperman for almost 15 years before coming to Consumer Guide® and Collectible Automobile®. The Chicago resident is married and has an adult son.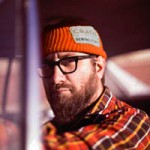 Harry Kapsalis
Art Director
With a passion for automobiles that has been growing every day since his childhood, Harry Kapsalis is ideally suited to be art director of Collectible Automobile®. He has held that role since late 2007 but has been involved in technical and design aspects of CA and Consumer Guide® automotive titles since 1997. In 2014, a photo illustration that he created for the magazine won a bronze medal in the International Automotive Media Competition. Before coming to Collectible Automobile®, Harry studied design and earned a degree in photography from the University of Illinois at Chicago. (He has photographed numerous cars for CA articles and Consumer Guide® books.) Harry is an avid collector of vintage automotive paraphernalia and is the proud owner of a 1966 Pontiac GTO and 1962 Pontiac Catalina.
Assistant Editor
Don Sikora II
Contributing Editors
Terry V. Boyce
Patrick R. Foster
Don Keefe
Richard M. Langworth
Karl Ludvigsen
Jack Stewart
Gary Witzenburg